The Beauty Of A Bali Wedding Photography
Anywhere your eyes take you in this, the islands of the gods, simply lands on a breath taking view. Bali is exotic, rustic, and pristine. It has a captivating charm that seems to make the love between you and your bride blossom fuller. Bali is voted among the top ten most romantic wedding destinations. And rightly so.
The next best thing to a Bali wedding is a great Bali wedding photography. It would be a serious mistake to neglect the quality of pictures to bring home with you from this paradise somewhere in the Indian ocean.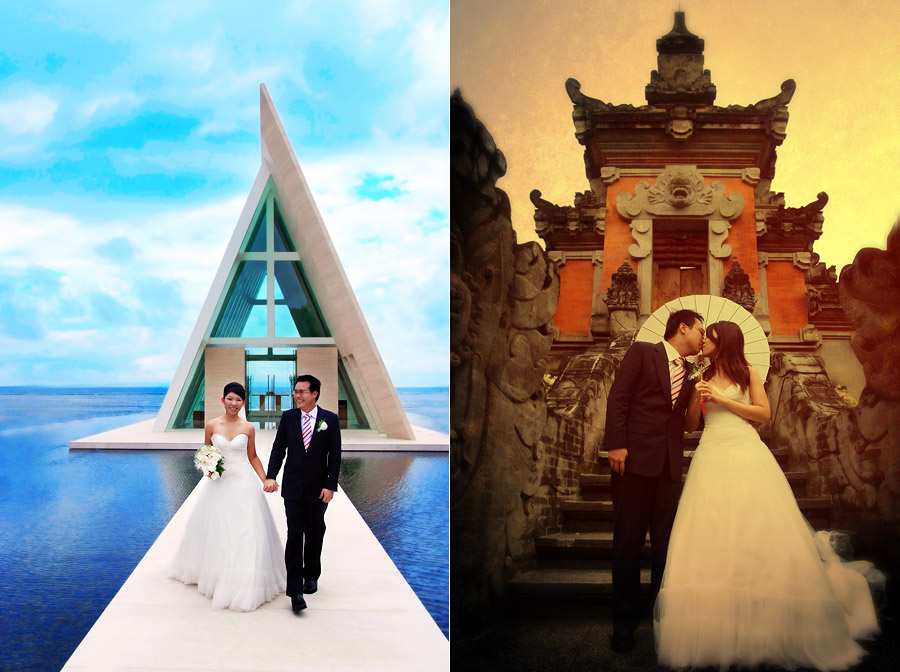 A wind-swept wedding veil provides the gossamer foreground to the orangey sunset sky. The white gown blends perfectly in the lush greenery of the gardens. The Sumatran twin elephants you and your bride are sitting on give you a royal and tribal wedding that is so uniquely yours. All these can be preserved forever through a Bali wedding photography.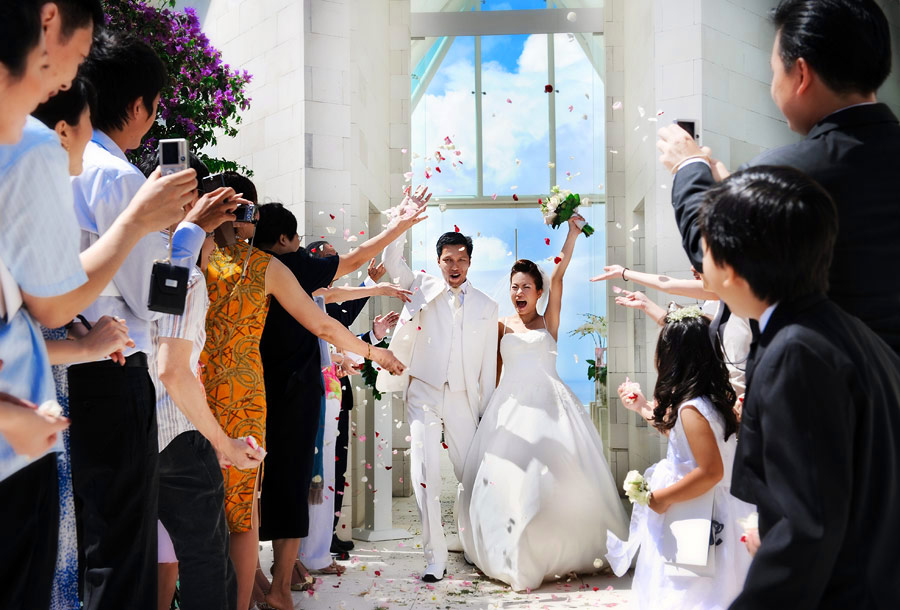 While in Bali, you can also hop into the high-end resorts as you consider your honeymoon destinations. The Four Seasons In Jimbaran, the St Regis in Nusa Dua, Ayana, Amandari, and the Bulgari are just some of the most picturesque resorts with architecture and landscape that make them great candidates for a beautiful Bali wedding photography.
Finally, a Bali wedding is never complete without setting aside time to immerse in the local Balinese culture. Visit century-old temples, world-class museums, and witness colourful and meaningful cultural performances and music.
To have the perfect Bali wedding photography, pre arrange with your professional photographer the locations you want in the portfolio. The photographer can also work with the wedding planner, and most wedding venues, resorts and hotels have in-house planners to help you. Conceptualise ahead of time. In Bali, you will never run out of beautiful places to go for the perfect wedding photos.
In upcoming articles, we will be featuring some of the best Bali hotels/resorts/villas for readers who are interested to visit Bali either for holidays or weddings. Stay tuned!